Company Profile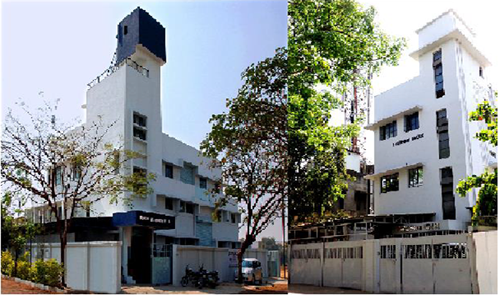 Kudale Instruments (P) Ltd. – KIPL is an ISO 9001-2015 certified, growth oriented, technology-driven organization, engaged in manufacturing Precision Measuring Instruments and Testing Equipments, since 1974. The products manufactured by us are used for Force, Torque and Dimensional Measurement Applications and Calibration solutions. We offer high quality products at reasonable price, which gives value for money to our customers.

With the experience of over 30 years and expertise in Dimensional, Force and Torque Metrology, the Company has become a Pioneer in design and manufacture of the range of products in this category. Since inception, our products are well received by Automotive, Machine tools, Auto Components and other Engineering industries. Our products are also popularly used in Quality Assurance and R&D Departments in Government establishments, Railways, Technical institutes etc.
The unit is recognized by the Department of Science and Industrial Research, Govt. of India, New Delhi as the R & D Unit.. and Industrial Research, Govt. of India, New Delhi as the R & D Unit.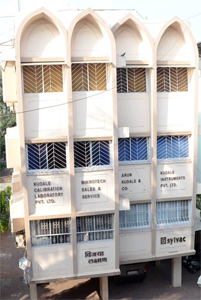 The Kudale Calibration Laboratory Pvt. Ltd. was established by Mr. Arun L. Kudale (Director), on 8th Dec 1993. The laboratory was established to cater the calibration needs of the engineering industries. There is an increasing awareness about quality of the product amongst the consumers and that has increased the importance of ISO 9000- 2000 certification in the industry. This has called for the increasing demand for the calibration of precision measuring instruments and equipments used on the shop floor as well as quality control departments. Kudale Calibration Laboratory has taken the initiative mainly in the calibration of instruments, used in the engineering field.
The laboratory is located in multistoried building, isolated from the surrounding vibrations. The temprature and humidity control are achieved carefully. The calibration rooms are maintained dust free.
The laboratory has received valuable certificate for their system and quality from NABL (National Accreditation Board for Testing And Calibration Laboratories) in 1996.The NABL is the apex body in India,to accredited the laboratories and certify them as per ISO/IEC 17025:2005 requirement.
Our accredit laboratory offers its services at reasonable cost and the best quality in optimum time.